13 JANUARY 2021
Social Media in 2021: 3 Main Trends to Keep an Eye on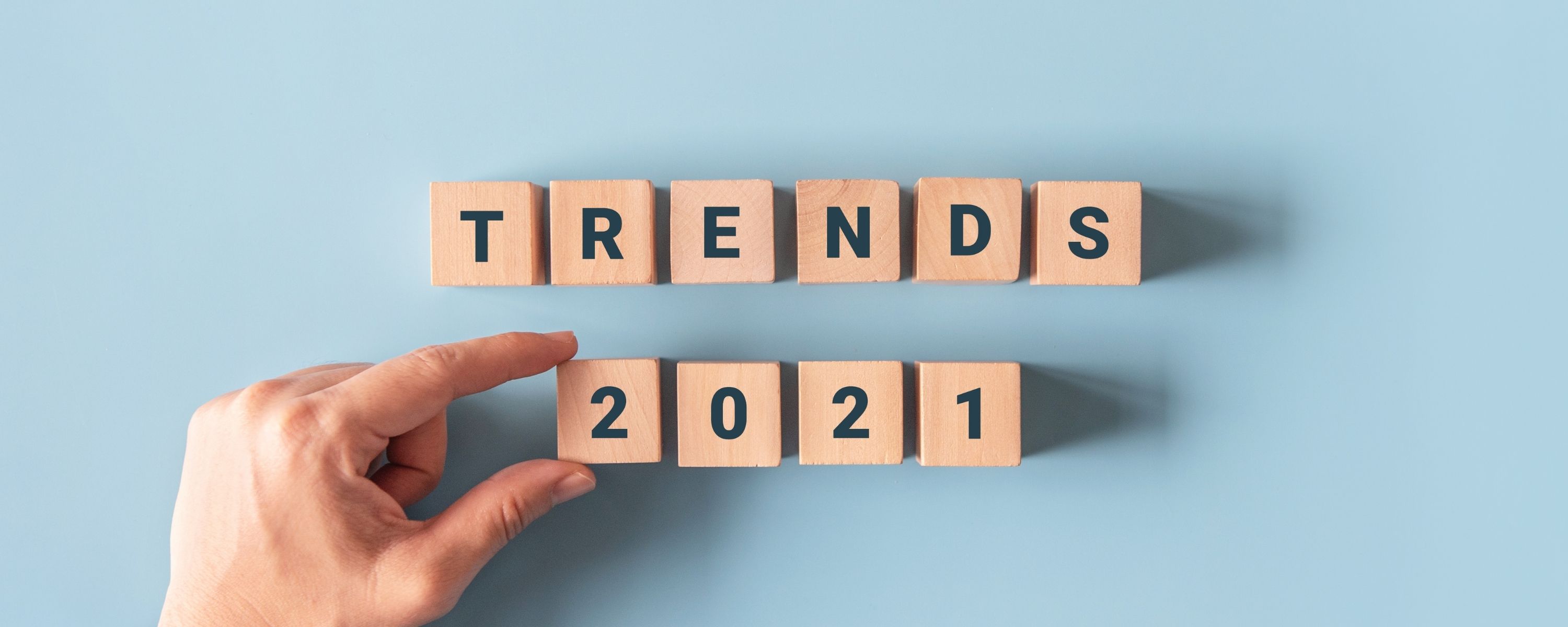 At the end of a year as unprecedented as 2020, professionals have to set up strategies for the future considering the uncertainty we are living in. As usual, experts try to predict trends to develop effective projects consistent with the market's evolution. These projected trends are even more crucial in these times of drastic and fast shifts. Consumers are used to having a direct and immediate conversation with brands through social networks. Companies learned to leverage this communication channel to their targets to gain information and turn that into insights to maximize brand performance. As this marketing tool is fundamental, we will share three macro trends that, according to marketing professionals, will influence Social Media strategies and content in 2021.
3 MACRO TRENDS FOR SOCIAL MEDIA IN 2021
USER GENERATED CONTENT'S SECOND LIFE
Companies have taken advantage of User Generated Content (UGC) for years. It helps create a privileged relationship with consumers who are invited to discover the brand's universe and enjoy it with creativity. Further, it lets companies have access to materials that usually have better engagement as it is perceived to be more authentic. With the emergence of TikTok and its challenges based on followers' participation, UGC will become increasingly more important for Social Media plans in 2021. Thanks to this platform and the new functions of the other social networks, brands will strongly increase audience engagement. They will launch challenges that become an unlimited source of original and authentic content.
THE SOCIAL CONVERSATION INFLUENCING SHOPPING
During the latest Milano Fashion Global Summit by MF Fashion, Sylvain Querné, EMEA Head of Retail & E-commerce Marketing of Facebook, declared that "today, in customers' shopping experience, a new role is played by conversational commerce, which is talking with clients and listening to them to create a true connection before the purchase." Social Media is clearly a preferential channel to develop the conversation with customers, as 51% of the world's population is active on social networks (August 2020). Looking at several platforms' innovative shopping functions, we bet that in 2021, Social Media will become a new key asset for retail. It will be an essential tool of omnichannel strategies to optimize all the touchpoints with customers, going beyond the fine balance between physical and online stores.
A NEW SOCIAL CONSCIOUSNESS
Once again, the protests in our feeds in 2020 demonstrated that younger generations are more socially conscious. For example, the hashtag #blacklivesmatter was used 25.8M times on Instagram (2020, November 30). Topics like inclusivity, sustainability, environmental protection, gender equality, etc. are part of daily conversations among young consumers. They influence behaviors, including shopping behavior. Brands must consider this new sensitivity and consistently be more active in these subjects. As seen in 2020, in 2021 Social Media will be the most immediate media to communicate companies' social commitment and invite audiences to enjoy their activities. At the same time, Social will become increasingly essential to discover the latest topics crucial for public opinion. So, brands can keep pace with topics of interest to their followers.
Those are just a few selected trends that will drive Social Media in 2021. However, we also want to share a cross-season trend: analysis. 2020 taught us that even the most endorsed trends can change, sometimes at an unexpected speed. Analyzing what happens in media and what works in the industry or versus competitors is the only way to be prepared. If you want to learn more, you can request a demo of our services by clicking here.