25 MARCH 2020
Social Media trends to watch over the next months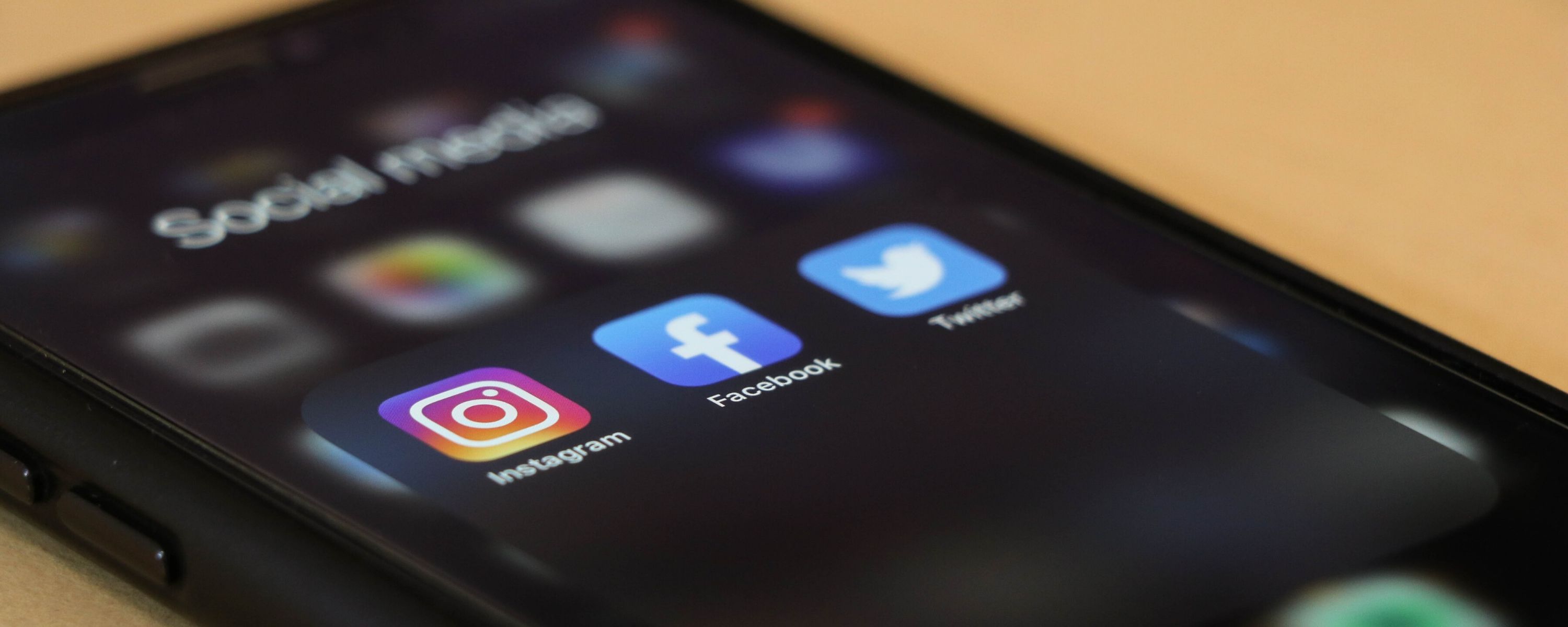 In these unprecedented times, Social Media usage is confirming to be one of the most popular online activities. According to Statista.com, in 2018 there were around 2.65 billion Social Media users and that number should reach 3.1 billion by 2021. These are very impressive numbers if we note that the global population is estimated at around 7.7 billion people. It means that over one-third of the world's individuals use at least one social network. If we focus on fashion, cosmetics, and other luxury brands, we understand how Social Media has become essential for brand communications in recent years and, even more, over the latest weeks. For this reason, we want to share creative trends that experts believe will drive Social content over the next months.
USER GENERATED CONTENT
UGC (or User Generated Content) is content made by users: images or videos that are an important resource for companies. Some brands' social strategies are entirely developed around UGC with their official accounts curated as galleries of followers' posts. UGC represents an endless source of creative content for brands that is continuously updated and relevant to their consumers' needs. According to experts, as UGC becomes increasingly popular, we will see it dominate brands' social media strategies and drive user engagement. As new generations demand more transparency and authenticity, brands will leverage this marketing tool to generate new creative ideas.
VIDEO CONTENT
A study by Cisco finds that, by 2022, 82% of online content will be video. This prediction is also confirmed by the rise of social media platforms Instagram and Tik Tok, with their centric focus on pictures and videos. Launched in 2010, today Instagram has more than 1 billion active users. Users upload over 100 million posts and 400 million Instagram stories per day. Brands that want to increase their social media visibility can't overlook that videos are users' preferred content. For fashion, beauty, and other luxury brands, through the accessibility of materials: from runway videos to BTS of advertising campaigns, including how-to and records of special projects, this content is both convenient and organic.
AUGMENTED REALITY
Together with Artificial Intelligence, Augmented Reality (AR) is one of the keywords that experts believe will drive technological development over the next years. Focusing on Social, AR was introduced by Snapchat and has since been adopted by other platforms. A few months ago Facebook integrated AR in advertising announcements in the feed and, in January 2020, the start-up Octi based a social network on AR. This new network mixes a physical view of friends with a series of digital extras, like favorite videos on YouTube and top songs on Spotify. Considering the high potential in terms of engagement, both for playing and selling, Augmented Reality will be a field that brands will increasingly explore.
BRANDED GIFS
Created in 1987 for the lack of a format useful for colored images and spread with the rise of the internet, GIFs are everywhere online. They are a very immediate way to communicate and do not require the effort needed to make a video. Given how easy it is to use GIFs and share with friends on Social Media, they are a perfect tool for companies to drive user engagement. As a marketing tool, GIFs allow brands to stand apart from competitors and highlight unique and strategic communication moments, like the launch of a new product or the announcement of a new ambassador.
MONOCHROMY
In terms of visuals, we see web designers applying a monochromatic filter to all the elements in their works, including photos. This simplification, together with a general minimalistic approach, looks like a solution to the challenges we are constantly exposed to, day after day. "We are living in a time that requires trust and faith", said Leatrice Eiseman, Executive Director of the PANTONE Color Institute. For this reason, the US company, which creates the international standard for color usage in graphics, has selected Classic Blue as Color of the Year 2020. It's a timeless tone, elegant and reassuring. In fact, chromatically speaking, blue is the color of self-examination and calm and, by encouraging us to think, it stimulates creativity. We just have to discover what expressions will take this trend of serenity in Social Media accounts.
These are just some of the trends we think that you should keep an eye on to be on Social in an effective and contemporary way. However, taking into consideration how fast this media evolves, we are similarly sure that new trends will emerge. And we'll need to evaluate and, eventually, match them with the ones mentioned above. Keep following us to discover them together.