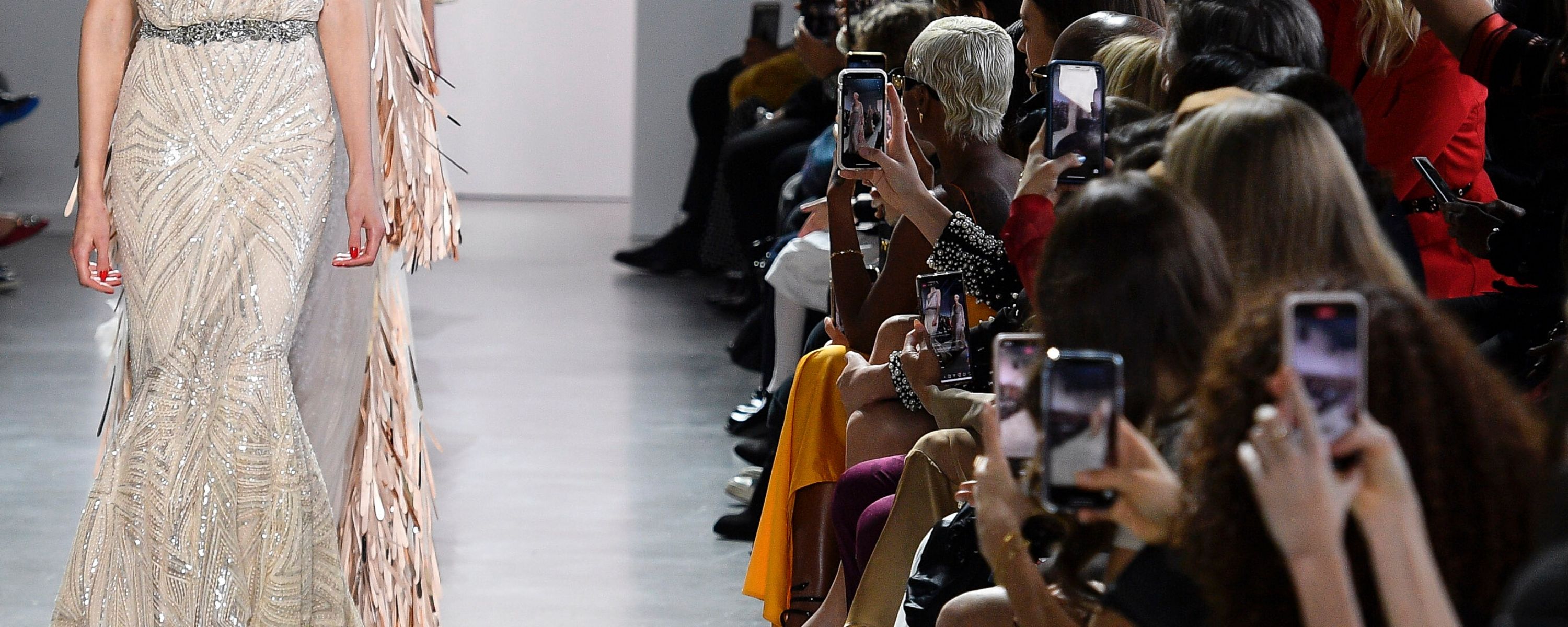 Fashion weeks have always been a pivotal moment for the industry. Born as appointments exclusively dedicated to professionals, fashion weeks have become global marketing opportunities used to engage various audiences from buyers to consumers. Fashion weeks offer brands significant visibility. In our latest report on the FW20 runways, we discovered that New York, London, Milan, and Paris fashion weeks together generated more than €191M of value on Print, Web, and Social. Even with a crucial role season after season, industry experts debate whether the format is old and should be renewed to be aligned with the next generations, including leveraging new technologies. With the stop to the events due to the Coronavirus emergency, this conversation is even more relevant. Some organizations have already studied variations on the theme. In this article, we would like to share new options which the industry is discussing on the future of fashion weeks altogether.
WHAT IS THE FUTURE OF FASHION WEEK?
Shanghai Fashion Week was the first to shift to a totally digital format. After the first announcement in February, when the event was moved forward due to the pandemic, organizers collaborated with Tmall, the e-commerce platform of Chinese giant Alibaba, to stage a proper cloud fashion week, from March 24 to 30. The formula also engaged with consumers, mixing Fall/Winter 2020 previews and items on sales through the see now-buy now service. More than 150 brands participated, and, according to reports, the event gained over 11 million views and generated almost $2.8M in gross merchandise volume.
Despite these results, opinions from participants are conflicting. Angel Chen, the Chinese designer of the eponymous brand, declared to Vogue:"Under this situation, the virtual show and live stream was successful and allowed us to reach and connect with much bigger audiences. But it does not replace a live experience to feel and sense a collection. I believe a combination of both might be optimal[...]We will hopefully show again in Milan[…]and it will be very interesting to find a way to marry both concepts successfully." In February, the Camera Nazionale della Moda Italiana offered a taste of a potential future of fashion weeks, successfully matching physical and digital for the project "China We Are With You". The program supported 8 upcoming Chinese designers, showing their collections at CNMI Fashion Hub, and broadcasted 29 shows from Milano Fashion Week via Tencent which was viewed by over 16 million Chinese users.
London and Helsinky are two other fashion weeks ready to experiment with new solutions. On April 21, the British Fashion Council announced that the next London Fashion Week would take place from June 12 to 14 on a digital platform, accessible to both buyers and customers. Men's and Women's brands could choose how to show their collections, and buyers could order items both from the next and current seasons. "It is essential to look at the future and the opportunity to change, collaborate and innovate," said Caroline Rush, BFC chief executive. "Many of our businesses have always embraced London Fashion Week as a platform for not just fashion but for its influence on society, identity and culture." 
Founded in 2016 with a focus on sustainability, Helsinki fashion week moved forward to the future of fashion weeks. The organization recruited 3D architects and designers to match each brand to stage 100% computer-generated events. From July 20 to 26, 15 selected designers will show their collections, mixing 3D runways, interactive live streaming, and other options provided by technology. In an interview with WWD, the founder Evelyn Mora declared: "As an event, we are very unconventional. We are taking our audience to cyberspace".
It's clear that due to the recent health emergency and, more generally, to the various options coming from digital, new formats are being tested. The goal is to renew historical events like fashion weeks. What will be the future of fashion weeks? Let's find out together, evaluating the results of all these experiments. One thing is sure. Fashion will always be a cutting-edge industry where research rules.