18 MAY 2020
The Virtual Met Gala. The Impact on Web and Social Media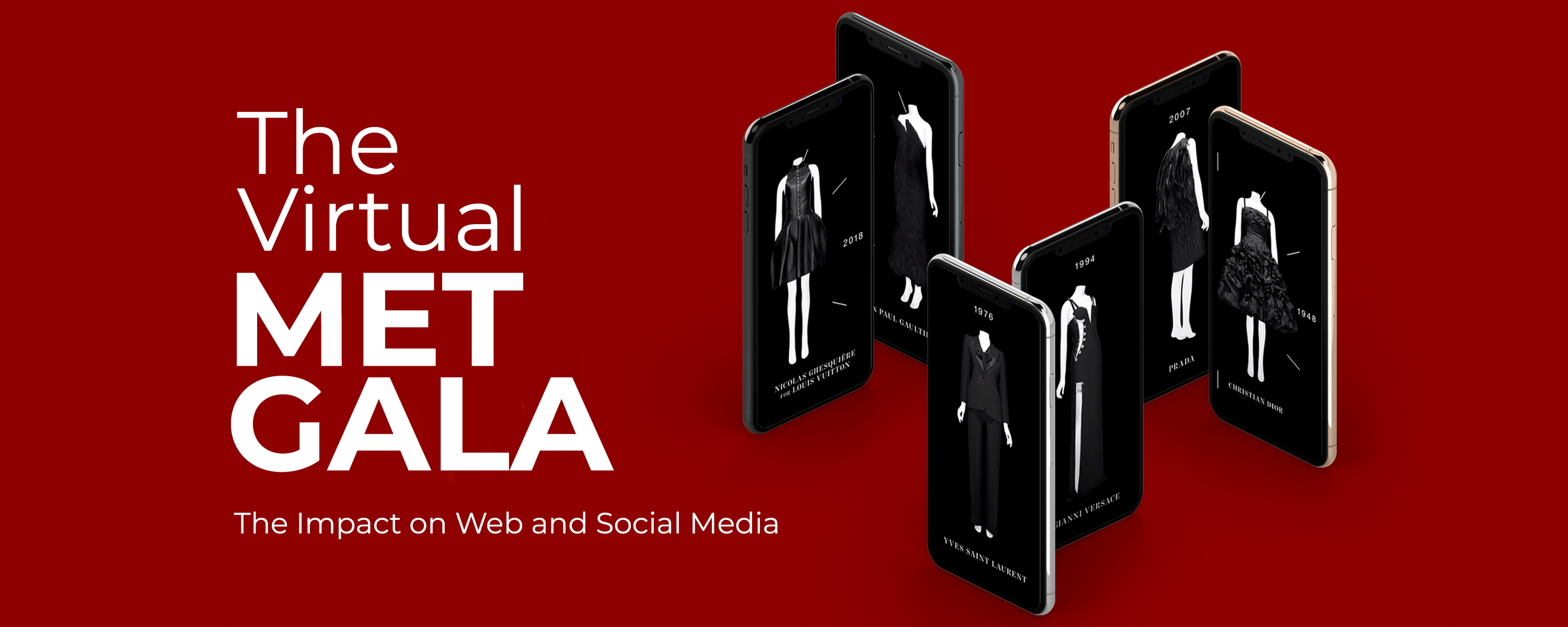 On 2020 May 4 should take place the famous gala for the opening of the annual exhibition organized by Vogue at the Metropolitan Museum of Art in New York. Unfortunately, due to the health emergency caused by COVID-19, the event has been postponed indefinitely. To not miss one of the most important and awaited events for the fashion industry and not only, organizers decided to move to a new format, creating the first Virtual Met Gala.
Linked to the exhibition's theme - "About Time: Fashion and Duration" - the Virtual Met Gala became, firstly, a livestream on YouTube: "A Moment with The Met." The live session started with a speech by the Editor-in-Chief Anna Wintour and showed a preview of the exhibit, some most memorable looks from the previous red carpets, and a performance by Florence and the Machine. Together with the actor Billy Porter, Vogue also launched a #MetGalaChallenge on Social Media, asking followers to re-create their favorite Met Gala red-carpet look at home. Media and Celebrities didn't miss the appointment with the Virtual Met Gala. First ones dedicated several articles to the new format and the history of the event, second ones celebrated it, sharing moments from previous editions.
Considering the uniqueness of this edition, we decided to analyze the impact of the Virtual Met Gala on Web and Social Media. Our experts monitored official keywords and hashtags, from April 22 to May 5, through DMR Group's panel of more than 100K Websites and 25K selected Social Accounts worldwide.
If you would like to discover all the insights from our analysis of the Virtual Met Gala, request your copy of the report, by filling the form below.