23 JUNE 2020
How has Influencer Marketing Shifted Over the First Months of 2020?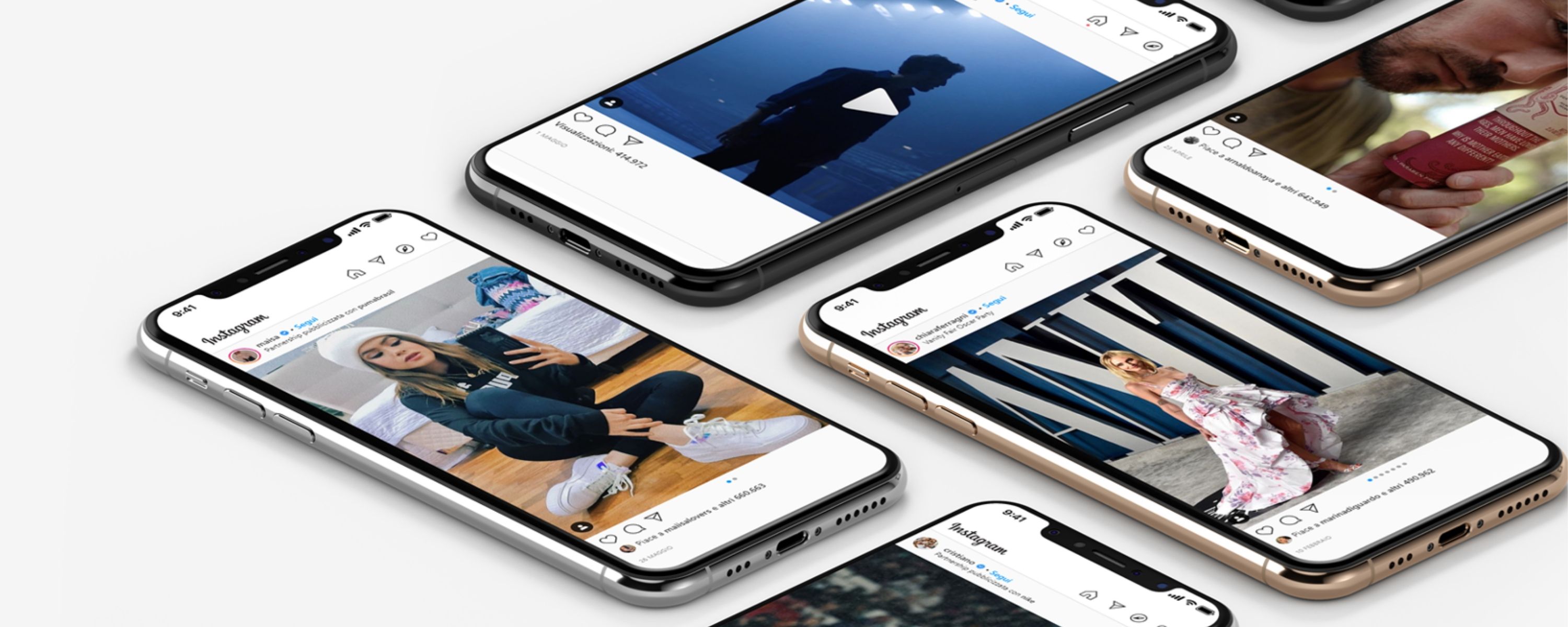 With its disruptive impact and revolutionary landscape, influencer marketing is the communication phenomenon of the last few years. Indeed, Social Media let ordinary people become opinion leaders with millions of followers. Results are so evident that Celebrities, namely individuals known for other talents (e.g. acting, singing, etc.), who did not emerge directly on digital platforms have leveraged this opportunity. Furthermore, even customers become influencers. Today there is buzz around User Generated Content (UGC), pictures and videos made by followers which, according to Medium, influences 80% of Social Media users in their purchases. Despite its persistent rise, influencer marketing has also surrendered to the pandemic's impact. A prosperous scenario with predictions of constant growth is now suffering a substantial decrease in activities. Companies have instead needed to optimize investments and allocate budgets to other tactics during this unprecedented period. To understand how the influencer marketing scenario has changed, we analyzed Sponsored Posts released from February to May 2020 on Instagram, the preferred Social Media platform by Fashion, Cosmetics, and other Luxury brands. In this article, we report some relevant stats from our analysis which is also available at this link.
INFLUENCER MARKETING BY INSTAGRAM SPONSORED POSTS
Considering the DMR Group panel, which includes more than 25K selected Social Accounts, Instagram Sponsored Posts for Fashion, Cosmetics, and other Luxury brands, went from 1,045 in February to 515 in May, with a decrease of -51%. The Engagement of this content was 36,418,818 in February and decreased to 12,184,452 in May (-67%). The Reach registered a similar evolution with a reduction of -65%, shifting from 461,114,658 to 159,568,691.
The graph shows that despite the negative trend, in April we monitored a spike in Reach. This is a result of posts from high-profile athletes, namely Cristiano Ronaldo and Lionel Messi, for their collaborations with Nike and Adidas, respectively. The sponsored content released by Ronaldo and Messi represented 60% of the total Reach during the month. These posts were among the top Sponsored Posts from March to May in first and third rank by reach, respectively. Ronaldo's top-ranked post (by reach) in sponsored content achieved 6,412,915 of Engagement and 98,048,271 of Reach. Ronaldo also produced the second-ranked sponsored post by Reach for an unrelated video he posted in May.
Analyzing how influencer marketing has changed over the last few months in three key regions (EMEA, Americas, and APAC), DMR finds that EMEA was the most affected region in terms of reduction of sponsored content. The decrease in Instagram Sponsored Posts from February to May in this region was -58%, compared to -49% in APAC and -37% in the Americas. Otherwise, if we consider Engagement and Reach, EMEA performed better compared to the other regions. EMEA showed decreases of -60% and -52%, respectively. In other regions, these metrics were sharply lower. The Engagement fell by -72% in the Americas and by -83% in APAC. Similarly, Reach decreased by -74% in the Americas and by -86% in APAC. EMEA was also the only region showing a slight recovery in May, with the number of Sponsored Posts rising from 194 to 261.
These data are included in our latest study on Instagram Sponsored Posts from February to May 2020. The report shows how influencer marketing has changed as a result of the Covid-19 health emergency. Influencers had fewer collaborations with brands that decided to focus their efforts on other marketing activities. However, this negative trend doesn't erase the power that influencer marketing has achieved over the last few years. We can expect that this marketing tool will find a new balance. If you want to discover other insights from our analysis including the differences in the evolution of influencer marketing across different Luxury sectors (Fashion, Cosmetics, Watches & Jewels), download your free copy of our report by clicking here.