22 JULY 2020
Haute Couture Gained Social Visibility thanks to Brands and Media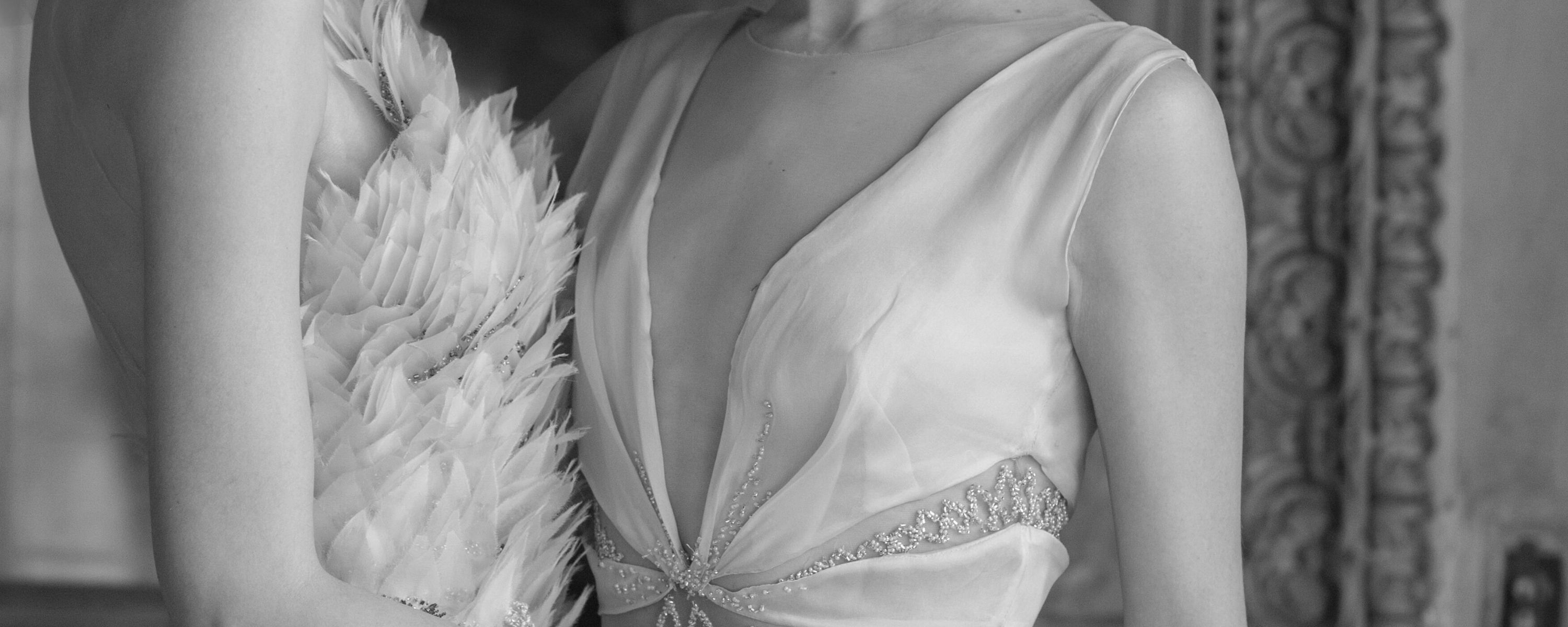 The first edition of Paris Haute Couture Online fashion week took place from July 6th to 8th. Due to Covid-19 safety measures, la Fédération de la Haute Couture et de la Mode invited credited brands to produce a film or a creative video to present their creations. The content was shared through an online platform, accessible not only to professionals and enriched by original editorial materials, such as a welcome message by Naomi Campbell. As for all events relevant to the fashion industry, we analyzed the impact of this appointment. We wanted to discover the effect of the shift from physical runways to the digital experience. In this article, you can read critical insights from our report on the Paris Haute Couture Online fashion week, available for download by clicking here.
KEY INSIGHTS ON THE PARIS HAUTE COUTURE ONLINE FASHION WEEK
The Paris Haute Couture Online fashion week is worth about €19.5 million across all media
Tracking official keywords and hashtags from July 5th to 9th, the Paris Haute Couture Online Fashion Week registered a total Earned Media Value of almost €19.5M. This value came mostly from Social Media which represented 93% of the total EMV. Web and Print generated 4% and 3% of the EMV, respectively. For print, we considered a panel of national newspapers from 16 countries and Italy provided the largest space to the event with 1.87 Editorial Pages. The UK ranked second with 1.67 pages and Spain third with 0.88. For Web, the US ranked in the top spot providing 34 articles, followed by the UK (26) and Italy (22).
Brands ranked first by Earned Media Value on Social
Analyzing Social Media performance in detail, Celebrities and Influencers did not generate the most value. Celebrities and Influencers ranked third by EMV with 5% of the total. Of course, this category of content creators did not have their usual opportunity to make live pictures and videos attending the shows and this had a negative impact on both the number of posts (10% of all content) and EMV for this group. Indeed, within the top 10 Celebrities and Influencers' ranking, we did not find the names usually seated in the front rows of all fashion weeks. Brazilian actress Isis Valverde ranked #1 with an Engagement of around 275K and a Reach of over 7M. Model Joan Smalls and another Brazilian actress, Camila Queiroz, respectively ranked second and third.
Media Outpaced Celebrities and Influencers by Value on Social
The reach of Media accounts that produced posts about the Paris Haute Couture Online fashion week also affected the value that this category generated on Social. Of all media accounts, Vogue Magazine provided the highest value. Over the monitored period, this US title made 21 Social posts on the event. The account gained an Engagement of over 542K and a Reach of more than 29M, equivalent to around €948K of EMV. Vogue Magazine also generated the single post with the highest Reach by a media account. Shown below, the post was shared on July 6th and it reached a potential audience of more than 5.7M.
These are just some insights available in our analysis on the first Paris Haute Couture Online fashion week. If you want to find out more, download your free copy of the report made by DMR Group experts by clicking here.