18 AUGUST 2020
Milan Digital Fashion Week Ruled over Paris and London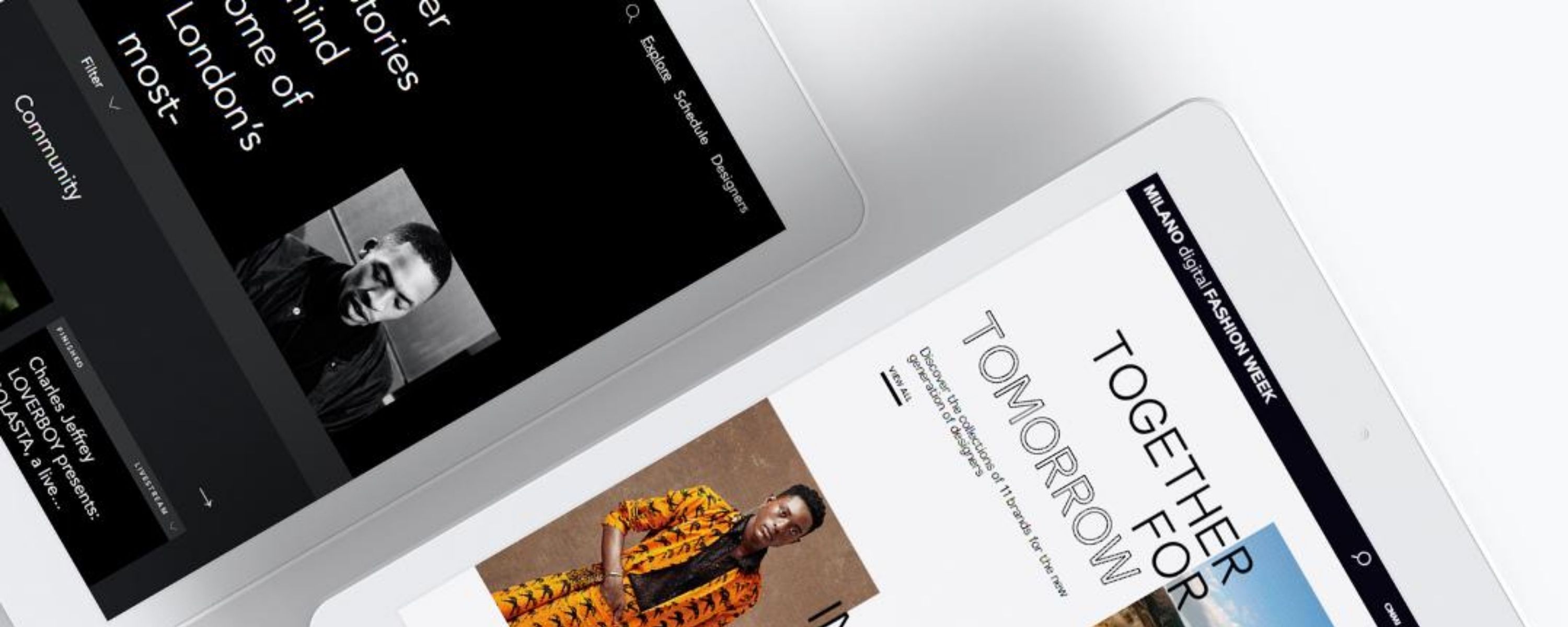 We will remember the June-July 2020 fashion season as the first of digital fashion weeks. The health emergency forced international fashion organizations to cancel physical events and launch new formats. So, we attended the first digital fashion weeks of London, Paris, and Milan by watching concept videos, live streaming sessions, and observing experiments with physical and digital hybridization. DMR Group analyzed the impact of these events on Web and Social to understand the effects of digitalization. The analysis considers official keywords and hashtags and offers a precise scenario: Milan Digital Fashion Week ruled over Paris and London. The full report is available at this link.
HOW MILAN DIGITAL FASHION WEEK CONQUERED WEB AND SOCIAL MEDIA
In general, the Digital Fashion Weeks generated €10.7M of Earned Media Value together. Milan ranked first with €6.2M, followed by Paris with €2.7M and London with €1.7M. Web coverage represented 60% of the total EMV (€6.4M); Social generated the remaining 40% with €4.3M. Milan and Paris received similar online coverage, while London achieved comparatively less impact on Web outlets. Milan Digital Fashion Week received 882 articles for €2.8M of value, while the French fashion capital generated 803 articles equivalent to €2.2M of EMV.
In Milan, Brands consistently used the dedicated hashtags
On Social, Milan generated the highest Reach and EMV, 105.6M and €3.4M respectively. These results depended on the coordinated support of brands attending the Milan Digital Fashion Week. Official brands' accounts generated 90% of Milan's value on Social. Camera Nazionale della Moda Italiana encouraged Brands to use the dedicated hashtags, such as #MFW and #MilanoDigitalFashionWeek. As a result, Brands offered excellent visibility to Milan through their extensive and crossed audiences. It wasn't the same for London and Paris. For the first, the most important category of content creators was "Other" which includes organizations like the British Fashion Council. Media and Journalists offered the highest value to Paris.
Celebrities and Influencers suffered the absence of physical events
Celebrities and Influencers deserve a dedicated focus. The absence of physical events sharply limited their chances to create content and contribute to the value of Digital Fashion Weeks. For London, they represented 14% of the EMV, while for Milan and Paris, they produced only 2% of the total value. If you take a look at the top 10 Celebrities and Influencers ranking, you can see that all the names usually in the runways' front row are missing. Also, these top accounts released only one or two posts (except for the Chinese actor Hu Bing).
Milano Digital Fashion Week ranked first in this season of digital shows by Reach and EMV thanks to the support of attending Brands' content on Social Media. If you want to discover more details of our analysis, including which countries dedicated online coverage to the digital fashion weeks, download your free copy of the report by clicking here.