25 AUGUST 2020
The KendallxKylie Hashtag Reached Almost 14M of Euro in One Month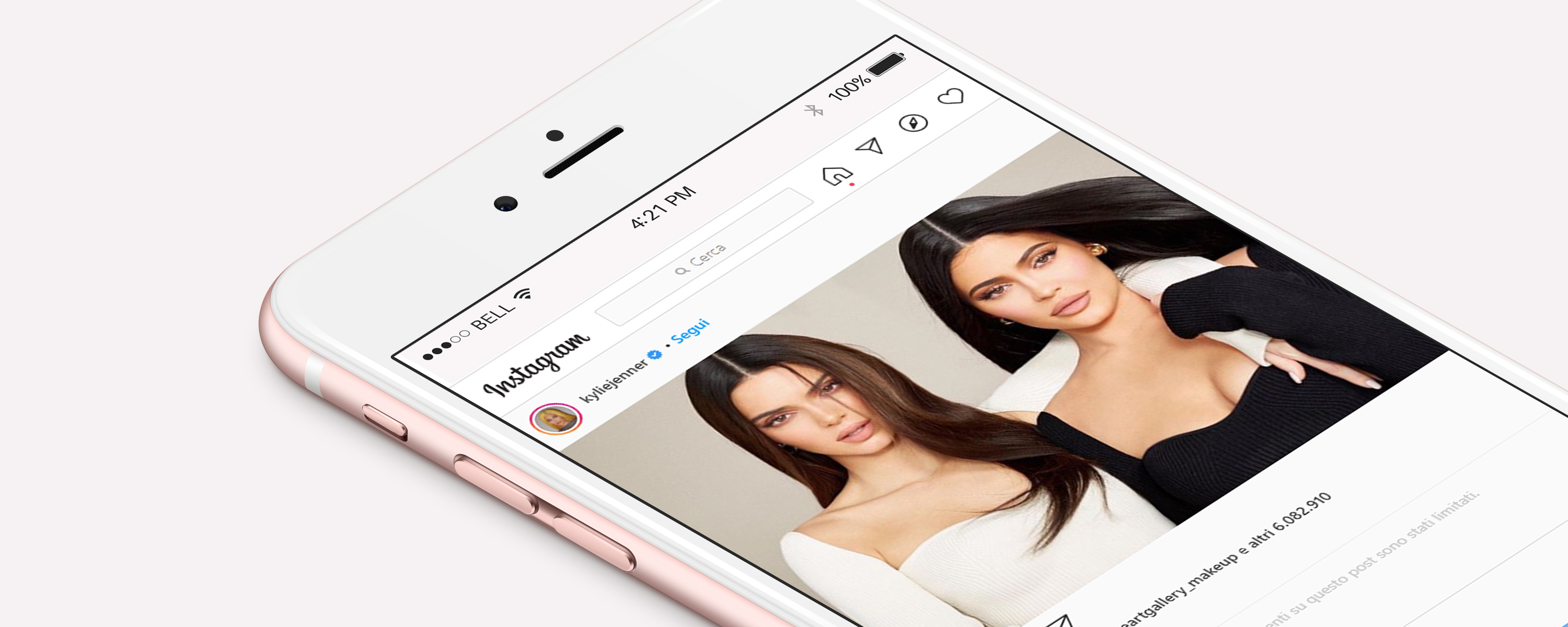 In a few years, Kylie Jenner has become one of the most influential celebrities on Social Media. Her Instagram account has almost 190M followers and any content that she shares becomes viral. In our recent analysis of the evolution of Social Media in the beauty industry over the first months of 2020, we highlighted that Kylie Jenner produced 4 of the top 5 organic posts on cosmetics from January to May to promote her lines, Kylie Skin and Kylie Cosmetics. On June 20, Kylie Jenner announced a new collaboration via Social Media with her sister, Kendall Jenner. DMR Group experts leveraged our panel of more than 25K relevant social accounts to monitor the KendallxKylie hashtag that was launched for the project. You can read the results of our analysis here.
THE IMPACT OF THE KENDALLXKYLIE HASHTAG ON SOCIAL MEDIA
From the collaboration announcement on June 20 through July 20, the KendallxKylie hashtag was used in 121 posts, equivalent to 23M of Engagement, 429.5M of Reach, and almost €14M of Earned Media Value. In particular, 59% of the value came from Kylie herself with 12 posts on her social accounts, generating €8.2M of value, 18.8M of Engagement, and 251.9M of Reach. The US entrepreneur's top post, shown below, is a portrait with her sister. It reached over €2.3M of value with Engagement and Reach at 6M and 71.6M, respectively. Kylie's mother, Kris Jenner, used the hashtag twice and generated €103K of EMV, 158.6K of Engagement, and 3.2M of Reach.
The second account by value came from the Kylie Cosmetics official accounts on Facebook, Instagram, and Twitter. They posted the hashtag 69 times equivalent to 3.9M of Engagement, 172.5M of Reach, and €5.6M of value (40% of the total EMV). Again, the brand's official accounts' top post shows the sisters in a campaign portrait. On Instagram, the below picture gained 311K of Engagement, 13.2M of Reach, and €429.3K of EMV.
Noticeably, the other star of the collaboration, Kendall Jenner, did not use the hashtag, even in her posts on June 26 when the collection arrived on the brand's e-commerce platform. Her content that day on Facebook, Instagram, and Twitter reached €2.6M of EMV, 5.2M of Engagement, and 79.3M of Reach. In particular, her top post on June 26 shown below reached almost €2.4M of EMV, with 5.2M of Engagement, and 72.9M of Reach. If Kendall had used the hashtag in the three posts she made, the value would have reached over €16.5M in one month.
These results demonstrate the Jenners' unquestionable influence on Social Media. It took just one month to make the KendallxKylie hashtag generate almost €14M of value. Their accounts on Facebook, Instagram, and Twitter continuously register new followers, and all of Kylie Jenner's projects have the potential to go viral. The world is constantly awaiting her next move.