23 SEPTEMBER 2020
Instagram Partnerships Have Suffered the Pandemic Effect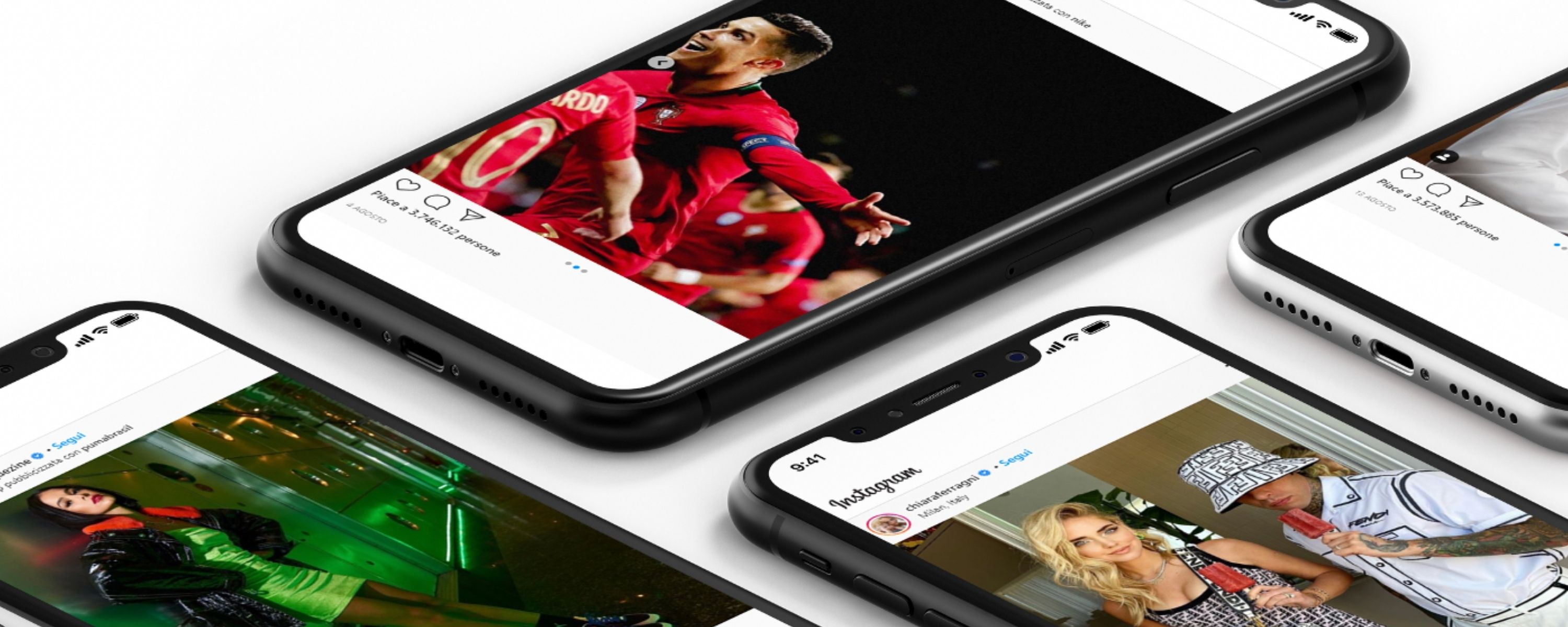 Even with a slow return to normality, it seems that some marketing tactics have slowed, including Instagram partnerships with Celebrities and Influencers. In June, we released an analysis of sponsored content on Instagram for Fashion, Beauty, and other Luxury brands from February to May. We discovered a consistent decrease in this kind of digital activity. We updated our study, adding data from June to August, and these are the key takeaways of our research on Instagram partnerships.
INSTAGRAM PARTNERSHIPS FROM JUNE TO AUGUST
Based on the DMR Group panel of more than 25K selected Social Accounts relevant for Fashion, Beauty, and other Luxury brands, we discovered that Sponsored Content registered an average decrease of -42% from February to August. Engagement and Reach decreased on average by -54% and -55, respectively. In February, there were 1,045 total sponsored posts and in August, there were 699 (-33%). We can highlight recovery from June, but results are still very far from February. Data also shows a positive spike of Engagement and Reach in July. This is the result of some effective collaborations with celebrities like US singer and actress Selena Gomez and Brazilian actress Bruna Marquezine. 
During the monitored period, EMEA registered the highest average fall in Sponsored Posts on Instagram: -51%. The Americas and APAC had lower average decreases by -27% and -34% respectively. By sector, on average, Fashion suffered the highest reduction of Instagram partnerships, followed by Watches & Jewels, and Beauty. Fashion achieved a peak in Engagement and Reach in July thanks to Selena Gomez. Watches & Jewels gained positive results in July and August due to brands' collaborations with celebrities including Indian actress Disha Patani and US model Hailey Bieber. Meanwhile, June was a good month for Beauty with top posts by celebrity Khloe Kardashian and model Emily Ratajkowski.
Celebrities, primarily actresses and athletes, proved to be effective in terms of the communication impact of brand partnerships on Instagram. Cristiano Ronaldo, Selena Gomez, and Lionel Messi were the top three authors of Sponsored Posts from March to August. Their content also dominated the top 5 individual posts ranking. The only influencer in the best five authors was Italian fashion blogger Chiara Ferragni who produced the highest number of posts for various partnerships. Selena Gomez made the overall top post. It gained almost 7M of Engagement and over 138M of Reach.
These are just some key takeaways from our latest report on Instagram Sponsored Posts during the Covid-19 Pandemic. If you want to discover more about Instagram partnerships and their evolution over the last months, download your free copy of our analysis by clicking here.