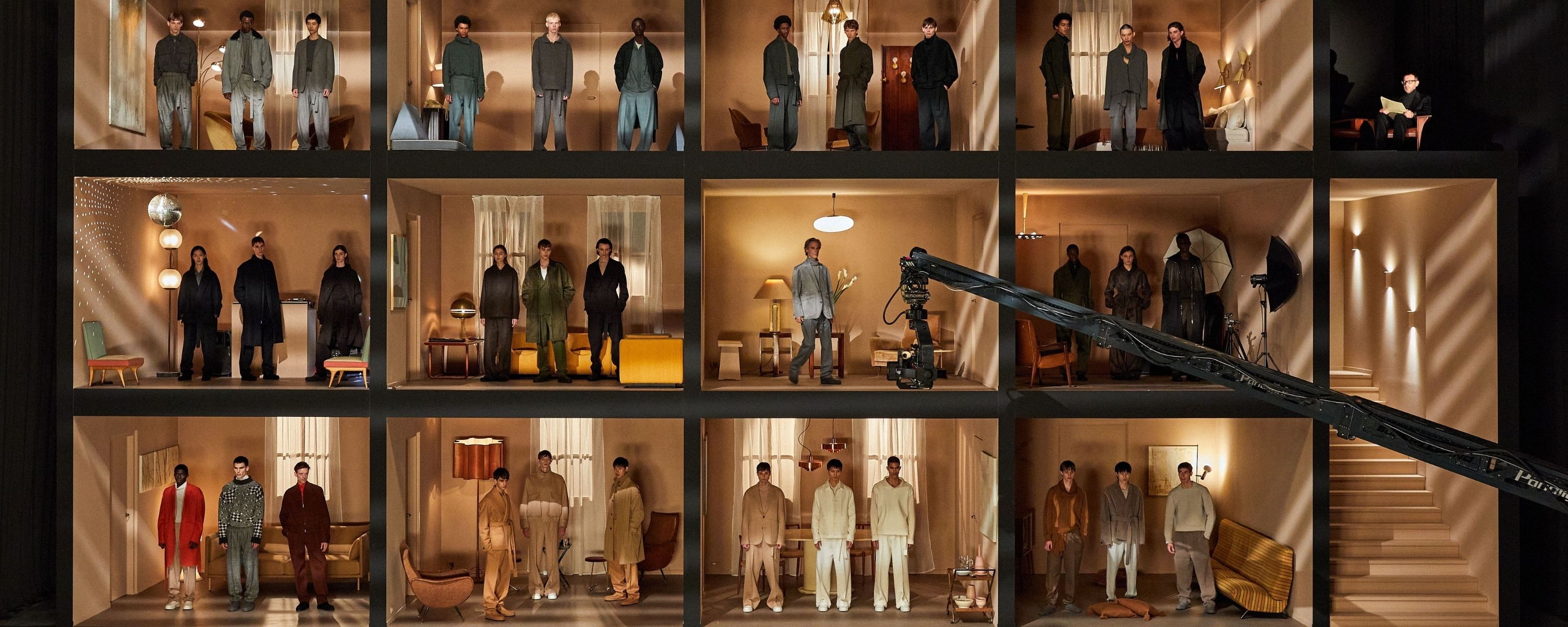 Though the world is still facing uncertain times due to the ongoing pandemic, Milan and Paris confirmed FW21 Men's Fashion Week in January 2021 (respectively from Jan 13th to 19th, and Jan 19th to 24th).
Both the Camera Nazionale della Moda Italiana and Fédération de la Haute Couture et de la Mode promoted collections to a broad audience by leveraging new digital opportunities to respect safety measures. Selected formats went from more traditional runways to entirely virtual presentations, leaving room for creativity and covering an extensive range of new experiences. As for all events relevant to the fashion industry, DMR Group analyzed the impact of this appointment. In this article, you can read critical insights from our report on the FW21 Men fashion week, available for download by filling the form at the bottom of the page.
KEY INSIGHTS ON THE FW21 MEN FASHION WEEK
THE FW21 MEN FASHION WEEK IS WORTH ABOUT €9 MILLION ACROSS ALL MEDIA
Milan and Paris FW21 Men's fashion weeks generated more than €9M of Earned Media Value on Print, Web, and Social. The absence of physical events impacted the global results. However, both fashion capitals reached similar performance, but with different contributions from each media channel. For Milan, Print and Web offered approximately the same share of EMV – respectively 42% and 41% of the total, while Social represented 17%. Web was a strong driver of visibility for Paris, with 53% of the total value, followed by Social with 31%. Print generated 16%.
BRANDS RANKED FIRST BY EARNED MEDIA VALUE ON SOCIAL
Analyzing how categories of social accounts contributed to fashion weeks' visibility, it's evident that Brands leveraged their massive following, obtaining the broadest Reach (23.9M) with the third highest quantity of Posts (187). Media & Journalists supported companies with the highest number of Posts (902) to rank second in Reach (20M).
Regarding Celebrities & Influencers, they ranked third by EMV with 17% of the total. This category did not have the usual opportunity to create live contents when attending the shows and this had a negative impact on both the number of posts (11% of all content) and EMV for this group. Within the top 5 Celebrities and Influencers' ranking, we did not find the names usually seated in the front rows of all fashion weeks. Spanish influencer Pelayo Diaz ranked #1 with an Engagement of around 140K and a Reach of more than 4M. Influencer Abdulla Al-Abdulla and model Beatrice Valli, respectively ranked second and third.
These insights are also available in our analysis on the FW21 Men's Fashion Week. If you want to find out more, download your free copy of the report made by DMR Group experts by filling the form below.